Regular price
Sale price
$16.00 USD
Unit price
per
Sale
Sold out
An ocean breeze gently sprays your face. The gentle sway of your schooner beckons you to sleep. But you know the sea is unforgiving. You know you'll need your wits about you for what lurks just beneath the surface. This blend of Sencha green tea is punctuated with notes of blueberry and peppermint to give you strength and keep you alert. The Kraken is stirring, seeking unsuspecting sailors. Will you turn back? Or embrace its call?
Ships in 1-2 business days
Ingredients

Sencha Green Tea
Dried Blueberries
Butterfly Peaflower
Blueberry Extract
Peppermint
Instructions

1. Measure 1-2 teaspoons per 8oz (225g) of water
2. Heat water to 175℉ (80℃)
3. Steep 1-2 minutes
4. Optional: Add a squeeze of lemon juice to change colors to pink!
Share
View full details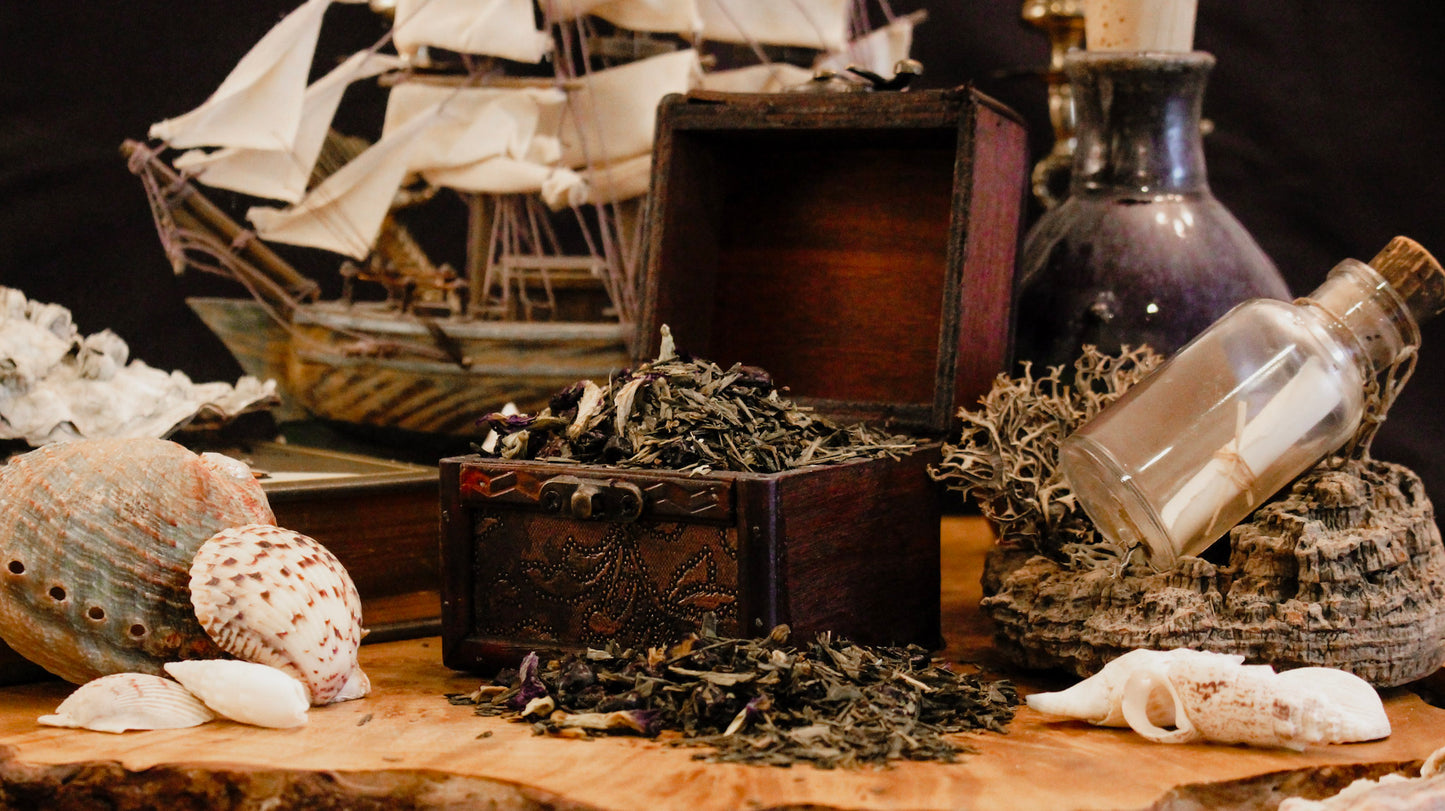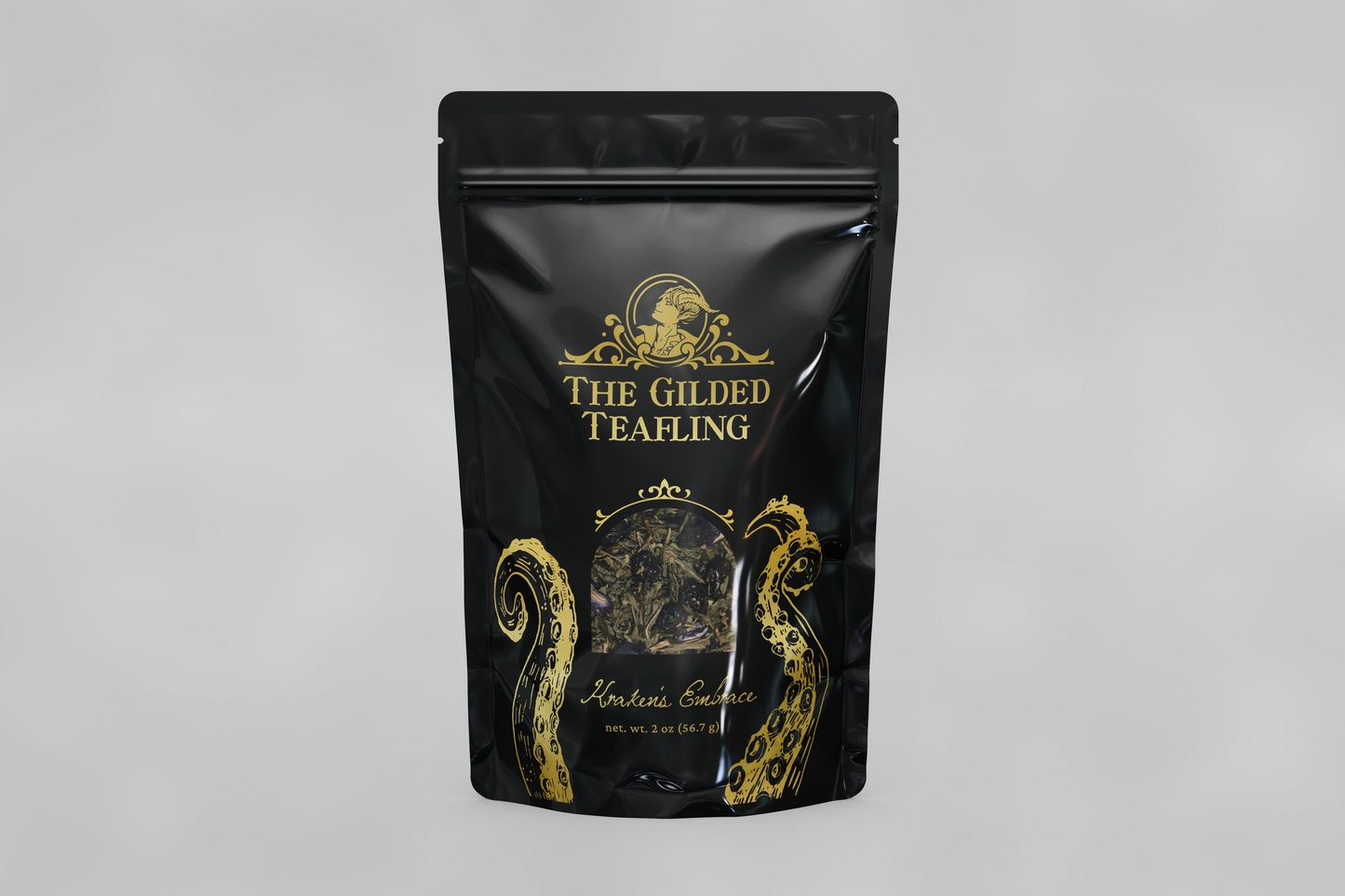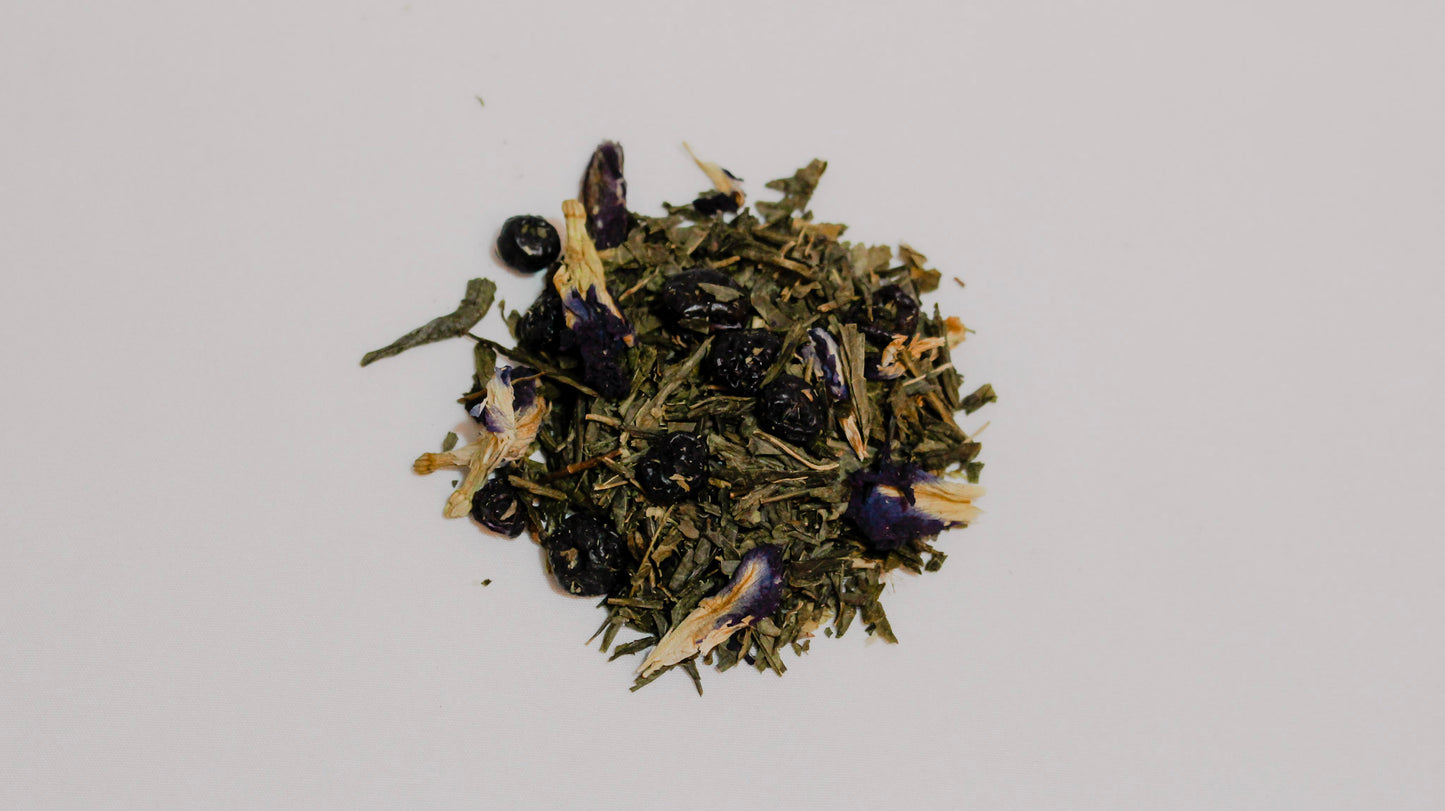 The prettiest and most delicious tea that I have tried. Iced is the best way to enjoy it in my opinion. My favorite part was adding a tiny bit of lemon and see it magically change colors!
I'm an enthusiastic drinker of tea and was thrilled to come across this tea. Each blend has a beautiful scent and tastes just as good. I bought the Krakens Embrace tea — a green tea with butterfly pea flowers in it that turned the cup of tea bright blue! It was a fun extra touch and tasted amazing.
I'm on a quest to own every tea they make. The Icehammer Brew honey tea is next 💕💕
Purchase the full collection!
The Gilded Teafling Collection I - 2oz
Regular price
Sale price
$70.00 USD
Unit price
per
Sale
Sold out
Share
View full details